We Invite You to Come Hear the Good News of God's Salvation!
Do you have questions about God? Eternity? Do you have a personal relationship with God? Who is the Lord Jesus Christ to you? Maybe you just want to be reminded of what the Lord has done for you.
The Gospel Tent is now up near the corner of Laurence and Wildwood (near the airport).  We invite you to join us as we listen to the Word of God nightly.
Two messages will be given each night (except Saturday) June 4th to June 25th. We begin at 7:30pm and end at 8:30. All are welcome, come as you are, there are no collections.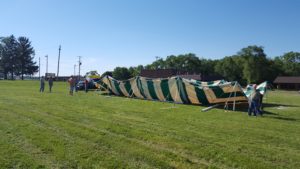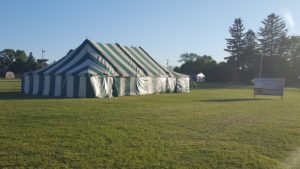 The kindness and love of God our Savior (Titus 3:4, The Bible)